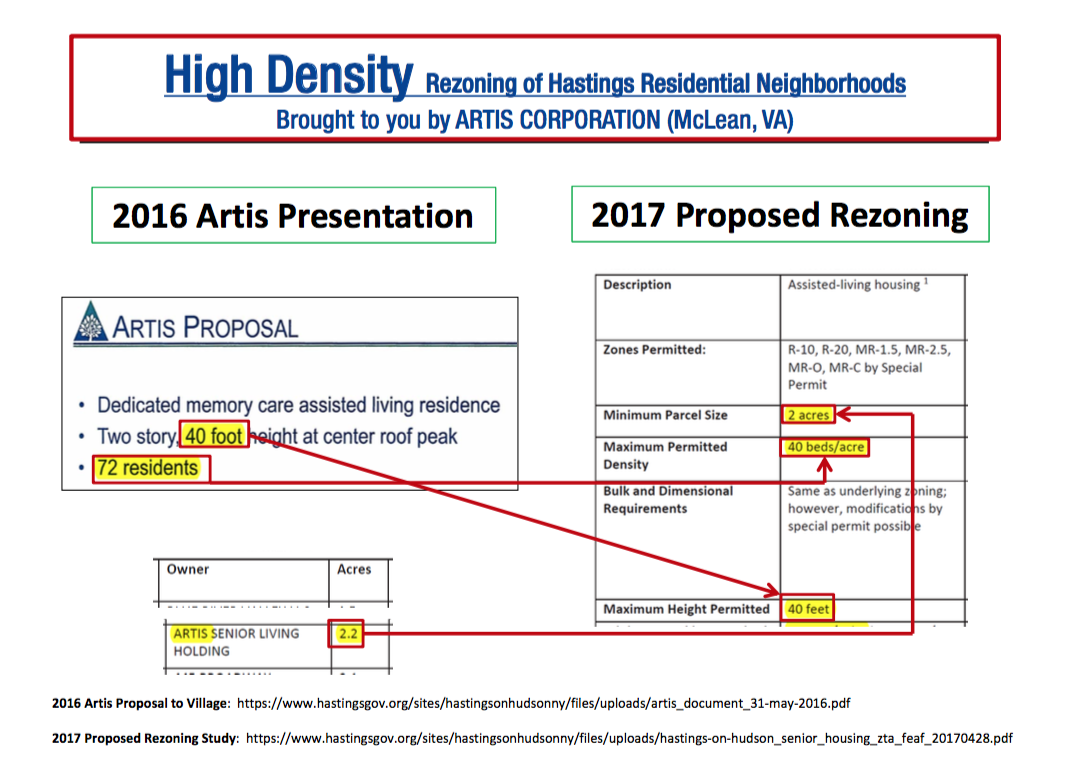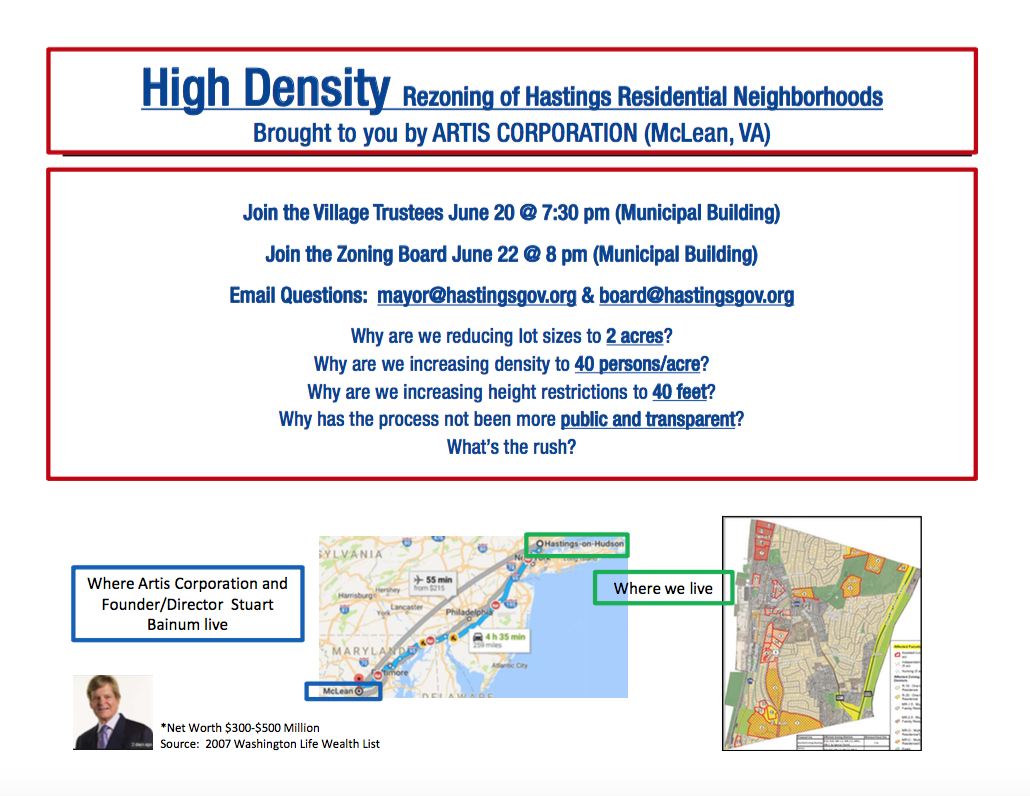 • POPULATION: projected increase * 2,300 to about 6,000 additional persons
• TRAFFIC: projected * 5,000 to more than 10,000 additional weekday trips
• DENSITY: allowed 40 beds per 2 acres vs. single family or where permissible 40 beds per 7 acres
• NET NEGATIVE BUDGET IMPACT: proposed developments are being put forward by not-for-profit institutions but will demand exponentially more parking, fire, ambulance and police resources than any other type of housing. Please note the projects are not affordable housing for seniors as claimed.
* A NOTE HERE ON THE RANGE OF THE NUMBERS ABOVE: THE LOWER (AND STILL HIGH NUMBERS) ARE BASED ON THE TOWN'S CONSULTANTS ASSUMPTION THAT ONLY 40% OF THE REZONED AREA WILL BE REDEVELOPED.
Please write a letter to the Mayor and/or the Board of Trustees!
Personalization is key. You can send your letters here and some sample letters can be found here.